Course preview "Tough Mugu"
This is a preview run for the "Tough Mugu" race which will take place July 23th, put on by SoCalTrail and RunWithUsPasadena.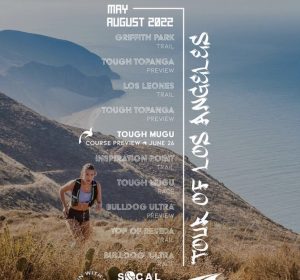 The difference with our "Mugu Loop" run from last week is that instead of circling around Mugu Peak, the race will go up and over the peak via the flag, the downhill following the flagpole is steep and requires some practice.
Yes, we just ran this route, but some of our members are running this race so it's good to run it again.