Last run of the year 2021! "Griffith Park"
Weather permitting! In case of heavy rain and/or muddy trails, Seth might decide on a different route. We all will start together at 7am, no early marking.
This is Seth's 14 mile Griffith Park lollipop loop, (+ 3,308 ft elevation gain).
We are parking in the neighborhood of the LA Park Ranger Office on Crystal Springs Dr (plenty parking) and meeting at the corner with Chrystal Springs a little before 7 am so that we can start the run at 7 am sharp. Thank you!
Google map link of the City of Los Angeles Park Ranger station, 4730 Crystal Springs Dr, Los Angeles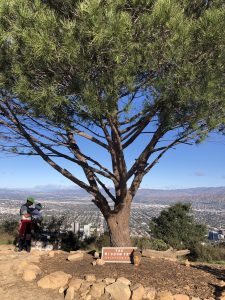 A clockwise grand loop starting around Beacon Hill to finally adding a little out & back extra to the Wisdom tree via Mount Bell, then we continue our loop via Amir's Garden to finally finish where we started.