*Trail Work Day* – Serrano Canyon
Meet at 8:30 at the Sycamore Canyon day use parking lot just off the PCH.
The start of the trail is just 1 mile into Sycamore Canyon fire road.
Tell the kiosk attendant that you will be doing trail work so you can park in the parking lot.
RSVP to John Kross 805-587-0721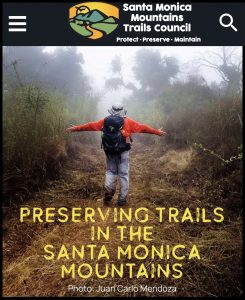 Please consider giving back to the trails we love so much. Without all the volunteers doing an immense amount of clearance work we wouldn't be able to run them, we would be slowed down to a slow walk through overgrown bushes and it wouldn't be safe at all. If we all help out one day a year, it would already be an immense help.
Can't make it this day? Check out the calendar, every week there's an opportunity the give a helping hand while making new friends and learn a thing of two about nature.