Will Rogers loop from Temescal
Mileage: 14.5 miles
Elevation gain: +2,773 ft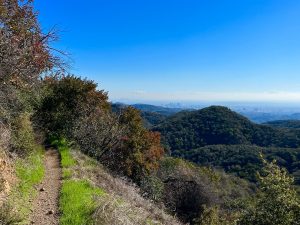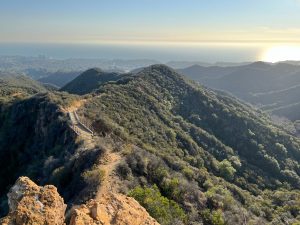 This is a 14 mile loop course that starts and ends at Temescal Park (the intersection of Temescal Road and Sunset Blvd.) After walking the service road through Temescal Park, the run starts in a clockwise direction and traverses the Temescal Park Waterfall. From the Waterfall, the run continues up the Temescal West Ridge to the Temescal Ridge Fire Road and then to Will Rogers State Park via the spectacular Will Rogers Backbone Trail with great views. The final couple miles continue up scenic Rivas Canyon and then back down to Temescal Park.This is considered a hard loop! Bring enough water and extra calories to consume.
Free parking is available along the fence of the Palisades Charter High School, that is where most of us will be parked. https://goo.gl/maps/m0Nlw
We meet at the traffic light of Temescal Canyon road with Sunset Blvd right in front of the Temescal Park entrance.